We'll Treat Your Home Like Our Own
We began in Park City in 1999 when Alan Finnegan, the owner and founder of All Seasons Resort Management, Inc. had a vision for doing business in a way that built relationships with our clients while taking care of their properties and communicating updates and market conditions related to their investments. Jim Simmons joined the company in 2001 and now serves as president of All Seasons HOA Management.
By joining the All Seasons HOA Management family, you gain access to all the tools, expertise, procedures, systems, and resources at our disposal. Your association becomes part of a group of mindfully operated and carefully safeguarded properties that enjoy the finest management experience. Our team is compromised of fellow Park City homeowners with over 30 years of combined management experience. We'll handle your home with the same care as our own. We're practically neighbors, right?
All Seasons HOA Management represents 20 community and condominium associations in the world-class ski town of Park City, Utah, and historic Santa Fe, New Mexico. Total combined assets managed for these clients exceed $500,000,000. Each of our clients has diverse owner groups and asset management needs, which is why we offer fully customizable services packages.
Our sister company, All Seasons Resort Lodging, represents over 350 vacation rental properties throughout Park City and Deer Valley, Utah; San Diego, California; and Santa Fe, New Mexico. Our properties range from modestly priced condominiums to luxurious mansions.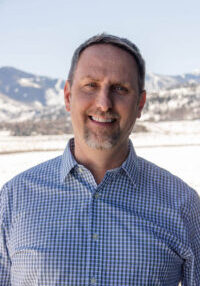 Jim Simmons, President of All Seasons HOA Management (CMCA, AMS)
Jim Simmons has been with All Seasons since 2001. Prior to stepping into his role as President, he served as the general manager for the Silver King Hotel and Condominiums.
Jim is responsible for management oversight for homeowners associations, and acquiring new properties in resort destinations. He holds internationally recognized accreditation from Community Associations Institute (CAI) as a Certified Manager of Community Associations (CMCA) and Association Management Specialist (AMS).Prior to joining ASHM, Jim was with Hart Hotels (The Yarrow Resort Hotel and Conference Center) for 10 years in operations, sales, and marketing.
Mike Howe, Chief Financial Officer (CPA)
Mike has worked with ASHM for 10 years collectively, where he manages all company finances and human resource operations.
Prior to All Seasons, Mike spent 7 years in the public accounting sector where he managed financial audits over HOAs, not-for-profits, and corporate entities. Mike specialized in client relations while ensuring that financial audits met all GAAP/GAAS standards. Mike received his Bachelor of Science in hospitality management from The University of Utah and his MACCT from The University of New Mexico.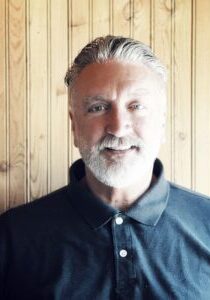 Dave Ricks, Association Manager (CMCA)
Dave began his HOA Management career 15 years ago in Scottsdale, Arizona, managing High-Rise and Mid-Rise condominiums and a portfolio of Multi-million-dollar homes.
Moving to Utah in 2012 he has managed condominiums in downtown Salt Lake City, Co-Ops in South Salt Lake, and Section 8 Housing Programs. With this range of communities managed, Dave has specialized in learning the Utah State Statutes to help advise Boards and works closely with insurance claims. He has a commanding knowledge of the complexities of the Utah insurance procedures. Dave believes in a "boots on the ground" management style, if you see him doing rounds, come say hi!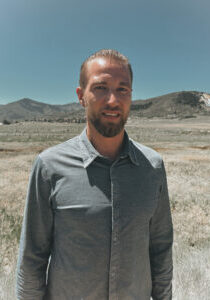 Brandon Hintz, Maintenance Manager
Brandon joined All Seasons in early 2023, bringing his 10 years of maintenance experience to the team.
He began his career in Park City where he has served as the maintenance lead and chief engineer for some of Park City's most notable hotels. Brandon is the former owner and operator of High Elevation Pool and Spa, and maintains his Certified Pool Operator certification. Brandon also had a hand in property management, overseeing over 60 commercial and residential properties in Park City and Salt Lake City.
Cait Kroemer, Communication Liaison, Executive Assistant to Jim Simmons
Cait Kroemer joined All Seasons in early 2023 after receiving her bachelors degree in journalism and political science from The University of South Dakota.
As a digital native, Cait brings a dynamic understanding of the latest technologies to All Seasons. She is primarily responsible for homeowner communications, and the digital interfaces of ASHM. Cait has a passion for storytelling, which she puts to good use when producing community newsletters.